PALS-Kadimah (Ages 2-4)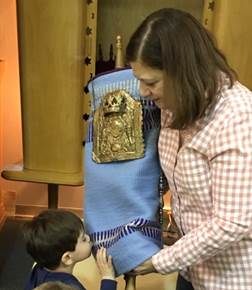 Kadimah Academy and Temple Beth Zion are thrilled to announce the collaboration between Kadimah's Ganon pre-school program and TBZ's Play And Learn School (PALS).
This partnership is a collaborative effort to create a community pre-school for families looking for access to flexible, full-time childcare with a values-based curriculum exceeding the educational standards to meet today's kindergarten readiness expectations. It is also designed to introduce more families and children to the future benefits of a Jewish day school education from Kindergarten through eighth grade at Kadimah, which will provide a strong foundation of Jewish values, traditions and learning that lasts a lifetime.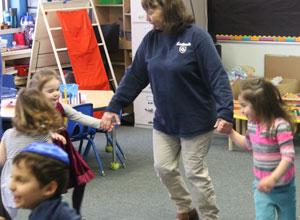 Toddlers and preschoolers will continue to experience the building blocks of education through an integrated Hebrew and Judaic curriculum taught with music, art, dramatic play and physical movement, following NAEYC standards for excellence in early childhood education. A love of Jewish traditions conveyed through weekly Shabbat programs, holiday festivities, and learning about Torah and Israel will be the foundation for all curricular planning. Hebrew will continue to be integrated throughout the classroom every day and will be enhanced through guidance of the primary classroom teachers.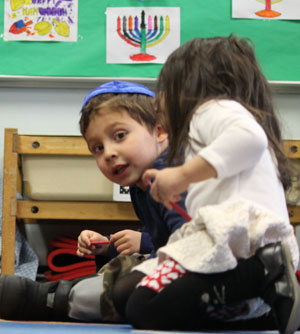 All children will benefit from individualized attention and a low student-to-teacher ratio, nurturing PALS-Kadimah staff members who are qualified and experienced early childhood educators, fun and experiential learning which balances developmentally appropriate practice with kindergarten readiness, and an age-appropriate Hebrew and Judaic curriculum.
The PALS-Kadimah collaboration brings exciting new features for participating families, including the opportunity for new friends to create a community together. Children will also benefit from having teachers with Judaic studies, Hebrew, and music backgrounds, as well as the option of participating in additional age-appropriate Jewish practices through song and prayer.
Classes will be held at the Temple Beth Zion Aaron and Bertha Broder Center for Jewish Education in Amherst, less than 2 miles from Kadimah Academy.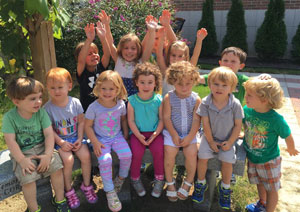 The commonality of mission, objectives, teacher standards, values and communal programming will only serve to build a strong PALS-Kadimah partnership. Regular Kadimah staff will also seek to tie the combined pre-school program with the rest of Kadimah Academy whenever feasible, including through joint programs with older grades.
For enrollment information and tuition schedule, contact:
Melissa Milch
Director, Play And Learn School
PALS-Kadimah
Temple Beth Zion
700 Sweet Home Road
Amherst, NY 14226
(716) 836-6565 X 13