Please Let Us Know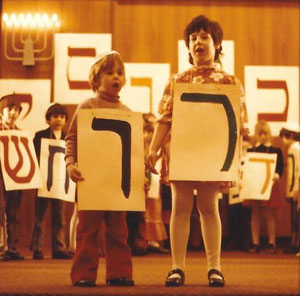 Calling all Kadimah Kids – Whether you attended for 9 months or nine years,
we count you among our ranks!
Alumni Programs are not just about raising money for the institution that built the foundation upon which you stand, they're also great for networking, supporting the school, and for the fun of seeing "Where Are They Now?"
Please LIKE the Kadimah Alumni Facebook page, and complete the survey by clicking the links below.
What does a Kadimah Academy education emphasize?

Strong, multi-faceted, integrated academic curriculums in Secular and Judaic Studies
Subjects include English, Math, Science, Robotics, Social Studies, History, Hebrew, Art, Technology, Music, Physical Education and more
Small classes ensure that each student's learning styles are met
Support for the individual needs of students by classroom and resource teachers
Warm family atmosphere with high level of family participation
Visitors and guests who enrich our curriculum
A wide variety of exciting and educational Field Trips
Jewish values and traditions taught in an inclusive manner that celebrates the many different levels of observance while promoting a meaningful understanding of Jewish holidays, Hebrew and Israel
Kadimah Academy is a proud member agency and beneficiary of the Jewish Federation of Buffalo.