Launched in September 2019, the Kadimah Scholars is an exciting new partnership between Kadimah Academy, the Buffalo Jewish Federation and The Park School of Buffalo, creating an innovative program at Park that is unique throughout all of North America. It is not a merger, but it brings together the best of both schools and the financial support of the Jewish community to ensure a strong and vibrant Jewish day school education in Western New York, within a larger and broader school environment, on a Park's beautiful 32-acre suburban campus. You will not find this anywhere else in the United States or Canada.
The Park School, a century-old independent non-religious private progressive school in Amherst, is now offering our Hebrew and Judaic Studies classes as part of their K-12 curriculum and program, with two former Kadimah teachers as part of Park's regular faculty, supported by the Buffalo Jewish community. Participating students, known as Kadimah Scholars at Park School, will take Hebrew and Judaic Studies both during the regular school day at Park, as well as during supplemental "club" periods on two days after school. Additionally, Kadimah Scholars continue to pray every morning before school starts, celebrate Shabbat every week as well as all the holidays, and even share our customs and traditions with the broader Park community, who have demonstrated tremendous support and an eagerness to learn.
Kadimah has been welcomed to Park with open arms. Already at Park, we have blown the Shofar, distributed apples and honey school-wide, built a Sukkah on the lawn outside the dining hall, and hosted our annual communitywide Chanukah Party. We will continue in 2020 with a Tu B'Shvat Seder, our traditional Passover model seders, Yom Ha'Atzmaut, Yom HaZikaron, Yom Yerushalayim and Shavuot. And we will continue to participate in and support our broader Jewish community events – such as the community Holocaust Remembrance Day and Israel Independence Day commemorations – but now we will do so as Park students and Kadimah Scholars.
Park and Kadimah are already seeking to expand the program in the future, to open it up more broadly to other students at Park, and to offer more courses, particularly in the high school level – a new and exciting venture for Kadimah. This will open up additional opportunities for community rabbis and other leaders – already involved in daily prayer and other activities – to support and grow our program.
Park remains a non-religious school overall, but embraces the diversity of its student body, faculty and parents, and encourages learning, understanding, tolerance and appreciation of all cultures, religions, races, ethnicities and nationalities. Kadimah supports these efforts wholeheartedly, and hopes we can serve as a model for others.
Our partnership enables Kadimah to continue our 60-year legacy of providing the finest Jewish day school education to our community's youth, preparing them to tackle any challenge with a strong foundation in their Jewish heritage, while cultivating the future leaders of our community.
Join us as we embark on a new and exciting future, with unlimited potential. Please visit The Park School of Buffalo website for more information about Park.
Admissions & Financial Aid
All admissions decisions are handled by The Park School of Buffalo, through their regular application and enrollment process. Park offers generous financial aid to assist with the cost of attending, and Kadimah Academy supplements these awards with the Kadimah Scholarship, to ensure that financial constraints will not prevent a Jewish child from receiving a Jewish education.
Park operates on a rolling admissions basis. Kadimah encourages all interested students and families to apply for admissions and financial aid from Park as early as possible. Please indicate your interest in the Kadimah Scholars program.
Application for the Kadimah Scholarship will follow the awarding of aid by Park. For more information about the Kadimah Scholarship and how to apply, contact the Kadimah office at (716)836-6903 or office@kadimah.org.
News
Click here for news about the Kadimah Scholars Program.
Calendar
Teachers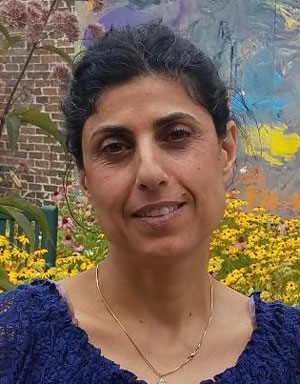 Michal Shmuel-Lewis, Hebrew Teacher, Lower, Middle & Upper School
Michal Shmuel-Lewis, a native of Israel, was the Hebrew Language teacher at Kadimah Academy from 2001-2019 and a school counselor since 2016. At Park, she teaches Hebrew to grades K through 10 and assists with the coordination of the Park-Kadimah Scholars program. Michal studied English and education at Seminar Hakibbutzim College in Tel Aviv, Israel, receiving a BA in 1997. She was certified through the Israeli Ministry of Education, and worked with various grade levels in Israel teaching English as a New Language. She also served as a Community Service coordinator at Kugel High School in Holon. After moving to Buffalo in 2001, she studied in the School Counseling program at the University at Buffalo, receiving her MA and a school counselor certification in 2006. She is in the process of being certified as a NYS English as a New Language teacher.
Besides teaching Hebrew language, Michal has run health, wellness, leadership and other character-education programs under her counselor role. She also has served as a senior adviser in BOCES leadership camps, and volunteered as a counselor in a family support center. In 2010, she received the national Grinspoon Award for Excellence in Jewish Education. She and her husband, Shai Lewis, live in Amherst and have two daughters.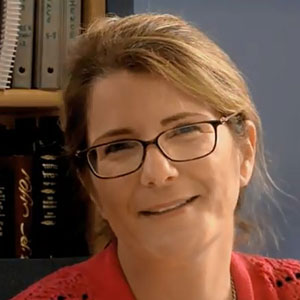 Einav Symons, Judaic Studies Teacher, Lower, Middle & Upper School
A native of Canada and longtime Amherst resident, Einav is a veteran Hebrew and Judaic Studies teacher and community educator, who taught at Kadimah Academy before rising to Head of School from 2012-2018. She was also the former director of the Gesher School at Temple Beth Tzedek and Congregation Shir Shalom and today is the director of the Community Religious School of Buffalo.