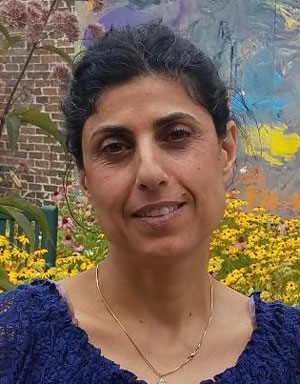 Michal Shmuel-Lewis, Hebrew Teacher, Lower, Middle & Upper School
Michal Shmuel-Lewis, a native of Israel, was the Hebrew Language teacher at Kadimah Academy from 2001-2019 and a school counselor since 2016. At Park, she will teach Hebrew Language to grades K through 9 and assist with the coordination of the Park-Kadimah Scholars program. Michal studied English and education at Seminar Hakibbutzim College in Tel Aviv, Israel, receiving a BA in 1997. She was certified through the Israeli Ministry of Education, and worked with various grade levels in Israel teaching English as a New Language. She also served as a Community Service coordinator at Kugel High School in Holon. After moving to Buffalo in 2001, she studied in the School Counseling program at the University at Buffalo, receiving her MA and a school counselor certification in 2006. She is in the process of being certified as a NYS English as a New Language teacher.
Besides teaching Hebrew language, Michal has run health, wellness, leadership and other character-education programs under her counselor role. She also has served as a senior adviser in BOCES leadership camps, and volunteered as a counselor in a family support center. In 2010, she received the national Grinspoon Award for Excellence in Jewish Education. She and her husband, Shai Lewis, live in Amherst and have two daughters.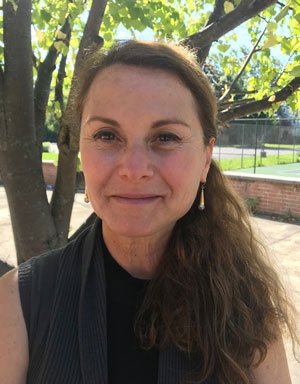 Nirit Weiner, Jewish Studies Teacher, Lower, Middle & Upper School
Nirit Weiner was born in Israel and moved to Michigan in 1986. She attended the University of Detroit Mercy and graduated with a Bachelor Degree in world history with a minor in women's studies. She has been working in Jewish education for the past twenty years teaching nursery through eighth grade and developed and implemented Hebrew programs as well as special needs programs. In addition, she created and taught education workshops, exploring Ashkenazi and Sephardic Jewish culture, art, and cuisine. She taught for the past two years at Kadimah.
Nirit and her husband have five children ranging from 21 to 32 years old. They spend their free time traveling and visiting their children in five different states. Nirit frequently practices yoga and received her yoga teaching certification three years ago.