Please Let Us Know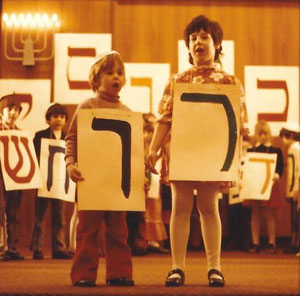 KADIMAH 60TH ANNIVERSARY REUNION
NOVEMBER 24, 2018
We are looking for class captains to help track people down to what will be a great event!
Please e-mail KadimahAlumni@gmail.com.
Check back here for more info.
---
Calling all Kadimah Kids – Whether you attended for 9 months or nine years,
we count you among our ranks!
Alumni Programs are not just about raising money for the institution that built the foundation upon which you stand, they're also great for networking, supporting the school, and for the fun of seeing "Where Are They Now?"
Please LIKE the Kadimah Alumni Facebook page, and complete the Alumni Survey by clicking the links below.