KADIMAH 60TH ANNIVERSARY REUNION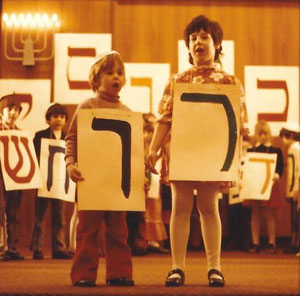 Saturday, November 24 from 6:30PM – 11:00PM
Location:
Kadimah Academy
1085 Eggert Rd.
Amherst, NY 14226
Did you attend Kadimah for 9 months or 9 years?
YOU ARE ALUMNI!
Are you coming to Buffalo for Thanksgiving?
Come celebrate 60 years of Kadimah with us.
Can't make it? Send us a brief shout-out video to say "Hi," and we will play it at the reunion.
Upload to YouTube and send us a link to kadimahacademybuffalo@gmail.com
An evening to reconnect and reminisce
Hors D'oeuvre and Desserts – Va'ad Supervised
$36 per person
RSVP by November 8, 2018 to
Alumni Programs are not just about raising money for the institution that built the foundation upon which you stand, they're also great for networking, supporting the school, and for the fun of seeing "Where Are They Now?"
Please LIKE the Kadimah Alumni Facebook page, and complete the Alumni Survey by clicking the links below.